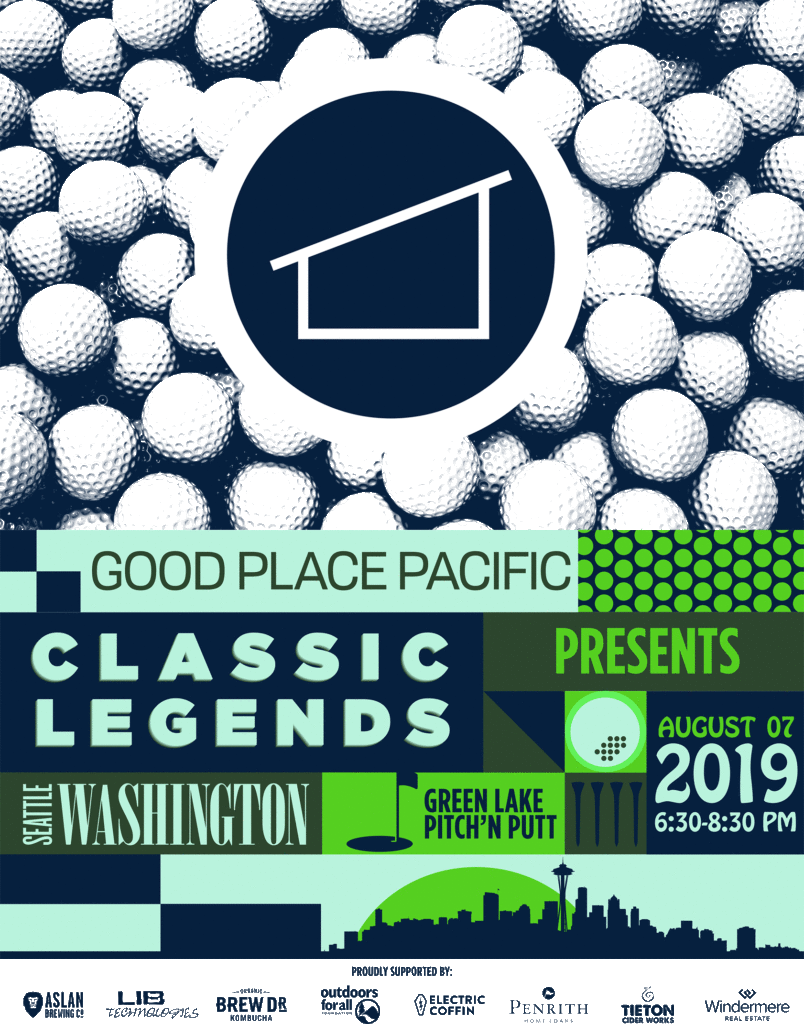 Wednesday, August 7, 2019 it's happening.
Over three years ago when I began my career in real estate I wrote down a goal to host a charity golf tournament specifically at the Green Lake Pitch And Putt. I recall when I first moved to Seattle in 2004 and our Seattle University soccer team went through a grueling morning of fitness including a three mile run around the lake for time followed by more long distance sprints around the nearby track. By the end we were crushed and hardly able to enjoy our ensuing round of golf at the Pitch And Putt. It was that day I fell in love with Green Lake. So much activity, so close to the city, any time of year.
So here I am sixteen years later, in a career that allows me to host my very own charity tournament in the neighborhood I fell in love with so long ago.
A two person scramble, one closest to the pin contest (must use a seven iron), one casino hole allowing contestants to bet on their accuracy, one putting contest and a bunch of awesome people.
Lib Technologies is giving away a snowboard to the lucky duck who's closest to the pin. A pot of green gold will be awarded to he or she who wins the casino hole and our fine sponsors, Aslan Brewing, Tieton, Brew Dr Kombucha, and Big Marios will be supplying all the fine folks in attendance with drinks and eats.
Oh yeah and a true golf tournament wouldn't be complete without a trophy, right? Seattle based artsy crew Electric Coffin is building a custom trophy for the team with the best score.
Don't play golf? Not to worry, come anyway and heckle friends. For $20 everyone will be able to eat and drink under the fine Seattle summer sun at the coolest little golf course this side of the Mississippi.