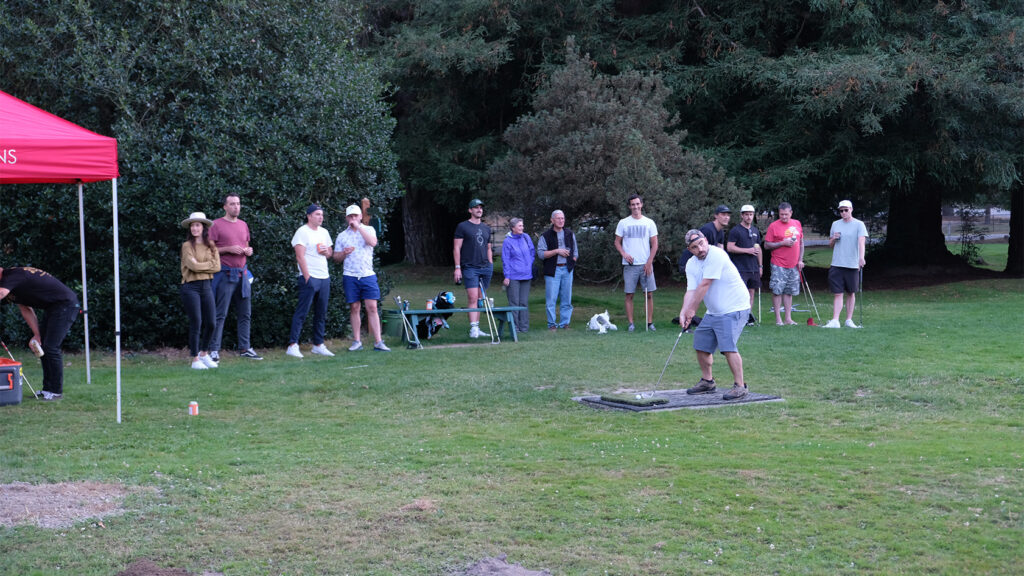 The second "semi-anual" Charity Golf Shindig Benefiting Outdoors For All
As I began my real estate career in 2016 I set a goal to create a brand that was authentic from the start, something fun and quite different than the industry standard. Among the sub-set of business related goals existed the idea of hosting a charity golf tournament at Green Lake's Pitch n Putt course located at the south end of Green Lake in Seattle; I'd played in a glow-golf tournament many years ago which sparked the inspiration. 2019 was my inaugural run and after a brief COVID-19 hiatus, Good Place Pacific's Charity Golf Shindig returned on Thursday, September 2, 2021 to the humble greens of the Green Lake Pitch n Putt.
The beneficiary was Outdoors For All, a foundation dedicated to providing active outdoor activity to disabled individuals. From snowboarding to cycling, camping to kayaking and many more, Outdoors For All supports over 2,900 disabled individuals annually with the help of over 800 volunteers.
As someone who owes the outdoors credit for 90% of my most memorable experiences, it's clear why such a foundation seemed like the right partner for this event.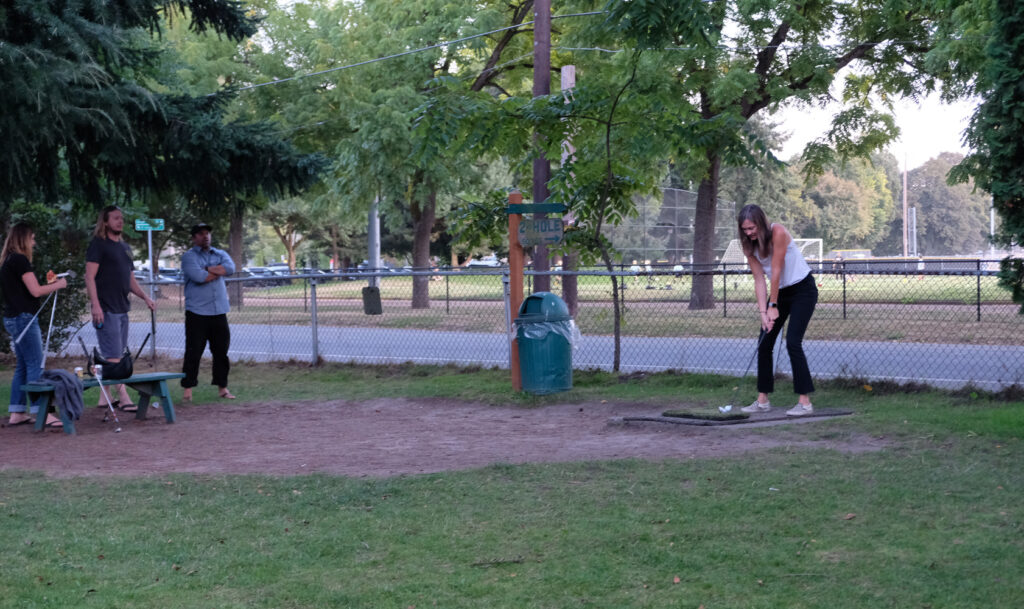 On a similar note the overall vibe of the Classic Legends Shindig is all about achievable fun which makes the Green Lake Pitch n Putt the perfect venue for this wonderful night. The course itself maxes golfer capacity at fifty individuals while several others were able to come hang out. For $25 attendees enjoyed an evening with friends while indulging in drinks and eats from our generous sponsors.
Aslan Brewing brought an entire keg of Pale Ale and additional cans of delicious craft beer. June Shine Hard Kombucha and Tieton Hard Cider supplied cases upon cases of their favorite flavors while Happy Moose Juice donated plenty of cold pressed juice to offset some of the alcohol intake. It's a super rewarding feeling to see so many folks milling around with slices of Big Marios pizza in one hand, a tasty beverage in the other and enjoying each other's company.
The awards ceremony rounded out the night well after sun set. Forgive me that I don't have the names of our winners readily available, it's a detail I'll lock in for next year. We had a pretty heavy list of raffle items from all the sponsors including a closest to the pin prize consisting of a brand new Lib Technologies snowboard and the custom grand prize trophy built by House of Sorcery awarded to the duo team who turned in the lowest score.
Thank you to all the sponsors and the many people who came to enjoy a beautiful night for a great cause. Set the reminder for early August 2022, we'll be back at it.
Tell your friends,
-Peter Mullenbach
Good Place Pacific Real Estate